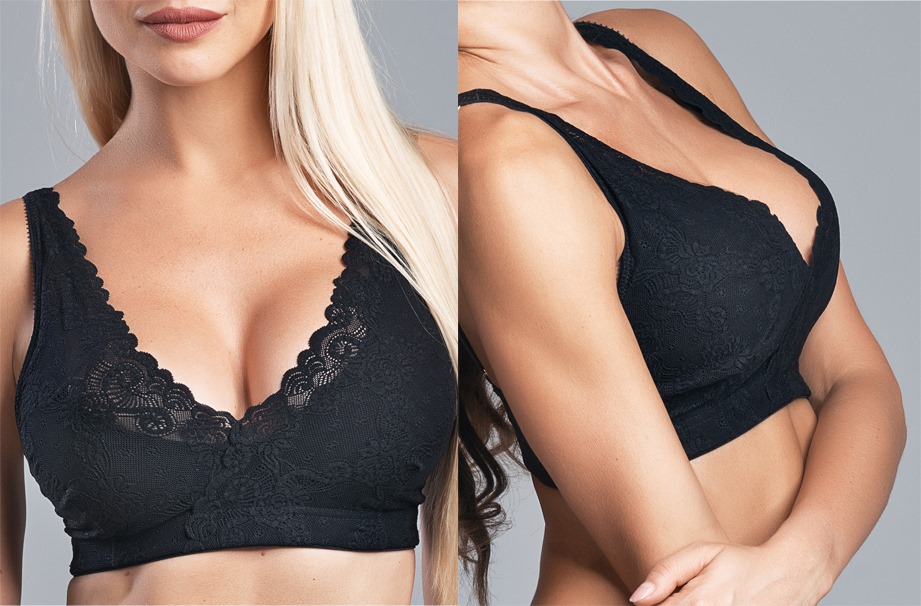 Are you intrigued by a new bra creation process? It's a long and complicated path from the first idea to the final product. About that and much more is an article by Mr. and Mrs. Hradil, the owners of LIPOELASTIC a.s., who shared their know-how of creating the new premium bra with us.
Inspiration, technology and fabrication is only a fraction of the whole process of creating a new LIPOELASTIC® garment. Let's look at the journey of a birthing new bra for women with breast implants, the production of a new garment at Czech family business.
1. IDEA
The first and the fundamental concept is the initial thought itself.
''The idea of creating the first sexy bra for women with breast implants was mainly influenced by my own experience. I remember the difficult transition from postoperative bra to a normal daily underwear,'' says Alena Hradilova.
And the experience of patients after a breast surgery was the first seed planted in the process of creating new PI premium.
2. DESIGN AND TECHNOLOGY
''Our choice of material and design is inspired by trends seen at exhibitions and expos in Paris, the heart of fashion, luxury and elegance,'' reveals Mrs. Hradilova. PI premium boasts elegant lace finish and gold accessories.
The choice of technology, processing technique and overall procedure is Mr. Hradil's expertise. ''We emphasize technique and high quality processing. Our garments are made of certified materials only and all of them comply to the highest European quality parameters,'' says Tomas Hradil.
Interestingly enough, all LIPOELASTIC® garments are hand made by experienced seamstresses.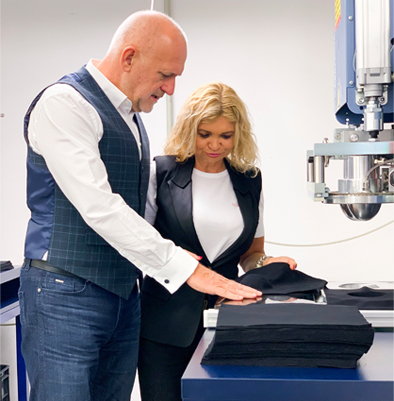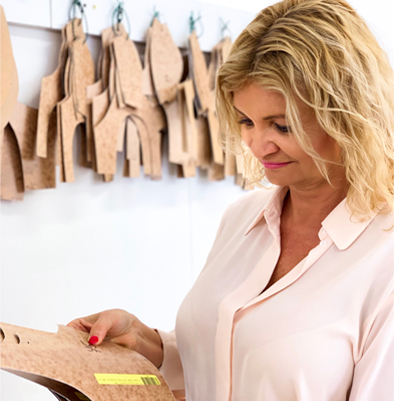 3. TESTING AND SIZING
''Design and processing technique is the hardest part of it. It's important to sew and test many pieces that are then evaluated by Research and Development department'', explains Mr. Hradil.
LIPOELASTIC® garments are tested thoroughly. Mrs. Hradilova's experience with testing of new products are the most important. She tries to wear the bra herself and thus pays attention to every detail. For the winning model, the next step is to create a size chart based on which the production department is able to set up the machines for cups sizing. These cups are seamless, heat moulded, assuring the best comfort for clients.
4. PRODUCTION
After months of development and testing, the production begins with cutting of fabric. ''We always do our best to effectively cut our fabric in order to minimalize the waste", points out Mr. Hradil. Cut out patterns further to the production for the final operations.
Did you know that every bra goes through hands of 9 employees?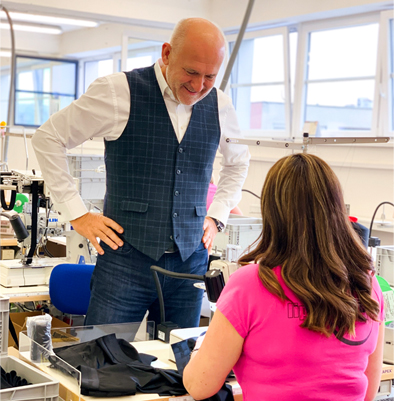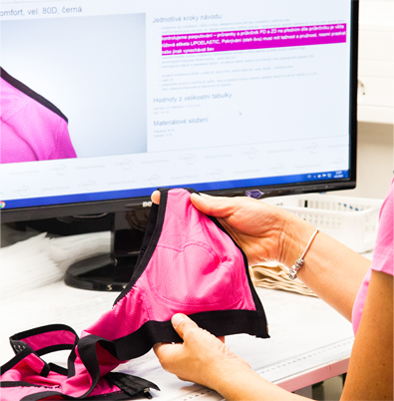 5. FINAL CONTROL
One of the last stages of compression bra production process is a final control. ''All LIPOELASTIC® products are checked one by one before being packed. It means that every postoperative garment goes through hands of careful employees for a strict checkout, '' Tomas Hradil explains the final control process.
6. MARKETING AND PACKAGING
Unforgettable part of each garment is design of the packaging and overall marketing strategy.
"Our marketing team believes that final packaging should in fact reflect the garment itself. PI premium packaging promises luxurious and elegant product inside that offers compression and comfort,'' adds Mrs. Hradilova who leads the marketing team.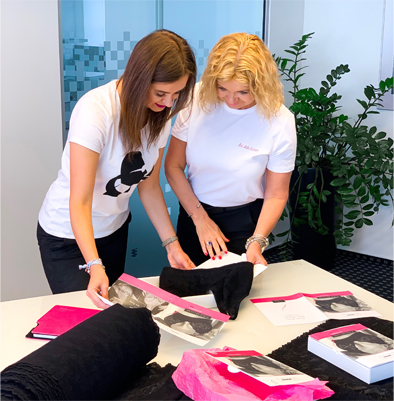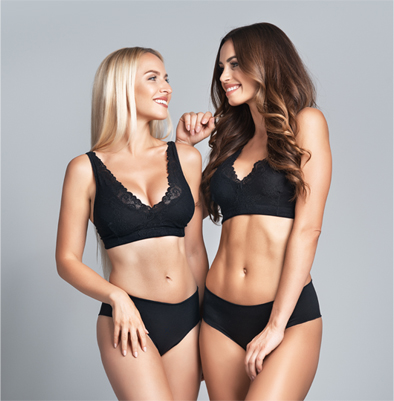 7. MARKETING CAMPAIGN PREPARATION
In order to be sure that final customers know about newly launched products, it is needed to have a well-designed marketing campaign.
''My opinion is that Marketing actually plays a vital role in the process of a new product launching product to the market,'' explains Mrs. Hradilova.
Did you find this article interesting and would you like to see the final result of whole above described process? Look at PI premium – new item of LIPOELASTIC® range – the first sexy bra for women with breast implants.