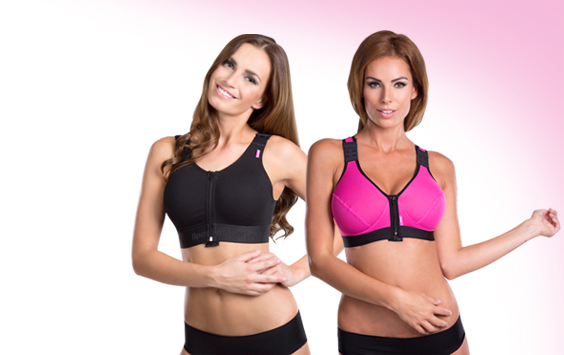 Have you decided to give yourself a beautiful bust once and for all, but looking for information on how to get the best results? You have come to the right place!
Avoid an unnatural shape
To ensure amazing results after your surgery, you also need to think about post-operative care, which makes up half the success. As the body reacts to the surgery, it often causes uncomfortable swelling and your breasts will initially look unnatural and "bloated". For this purpose, post-operative compression undergarments were developed to keep your breast secure and to speed up healing.
Why use surgical bras:
They support the proper placement of your implants
They accelerate healing
They minimize swelling
They reduce the risk of infection
They help you to get back to normal life much quicker
You can wear them even after the healing is completed as they also make pretty lingerie that works well at sport activities
What happens if I don't wear the bra?
Not wearing a surgical bra will extend the healing process and may create critical problems, such as bruising, different shape of each breast or poor adhesion of connective tissue, which can lead to a variety of aesthetic defects, and so on.
However, if you're well-informed and follow all instructions, then you're on the right course towards your desired figure.
Look at this current offer of high-quality surgical bras: link